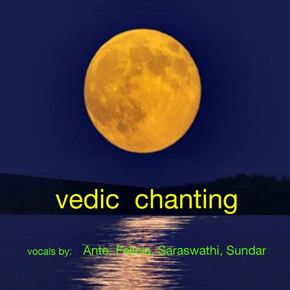 Vedic Chanting
$25
The Veda-s embody one of the world's oldest surviving cultural traditions and comprise a vast corpus of Sanskrit poetry, philosophical dialogue, myth, and sacred ritual incantations.
This album comprises 14 short Vedic chant excerpts for health, healing, and beyond.
All chants were recited and recorded in India by Ante Pavlovic, Felicia Pavlovic, Saraswathi Vasudevan and Sundar Ganesan.
In stock
Information
Shipping
We currently offer free shipping worldwide on all orders over $100.
Sizing
Fits true to size. Do you need size advice?
Return & exchange
If you are not satisfied with your purchase you can return it to us within 14 days for an exchange or refund.
Assistance
Contact us on (+44) 555 88 65, or email us at yogatherapy@info.com