Yoga Therapy Toronto

Established Since 2005
Felicia Pavlovic (she / her) has been practicing as a yoga teacher and therapist for over two decades. She has received her Yoga Therapy education over many years  of direct studies (in the lineage of T. Krishnamacharya and TKV Desikachar) in Chennai, India since 2004.
Felicia co-founded Yoga Therapy Toronto in 2005 as a centre for healing, education and research. She continues to teach and train yoga teachers and yoga therapists from all over the world.
She continues to study in Ayurveda, both in Toronto and India.
Felicia has completed her University degree (UofT), has received a Diploma in Psychology, and is a Registered Psychotherapist (CRPO) and Yoga Therapist (IAYT).
Ante Pavlovic (he / him) is an author, senior teacher and yoga therapist in the lineage of yoga master T.Krishnamacharya. 
He lived in Chennai, India for many years, where he had the privilege of studying directly with TKV Desikachar, the son of Krishnamacharya.
While in India, he completed a one year Yoga Therapy internship as part of the teaching faculty at the Krishnamacharya Yoga Mandiram (KYM), a centre renowned worldwide for healing and education. He was part of the first batch of international students to be officially certified as a Yoga Teacher, as well as Yoga Teacher Trainer in the lineage of Krishnamacharya.
His ongoing dedication to this lineage continues at Yoga Therapy Toronto, a centre for therapy and education, located in Toronto, Canada, since 2005. Along with his partner Felicia, he continues to train hundreds of yoga teachers and yoga therapists.
In 2019, Ante published an illustrated encyclopedia on yoga postures, titled 'Classical Yoga Asana'.
In 2022, he recently got certified as an Energy Healing Facilitator (EHF) and offers private sessions in Yoga Therapy and EHF.
Yogacarya Sri T. Krishnamacharya was regarded as the grandfather of modern yoga. In addition to being a yogi, he was also a well known healer, linguist, musician, researcher, author and expert scholar in the six Indian Schools of Vedic Philosophy. He was a true pioneer in his ability to translate ancient teachings and make them relevant in a modern context.

As a teacher his principle was "Teach what is inside you, not as it applies to you, to yourself, but as it applies to the other." He taught that yoga should always be adapted to the unique needs, circumstances and goals of each individual. In refusing to standardize the practice and teaching methodology, he demonstrated a deep understanding of yoga relevant for all students.

During the one hundred years of his life (1888-1989), he inspired thousands of practitioners worldwide and today his teachings have become very popular through his many students – notably his son TKV Desikachar, Indra Devi, BKS Iyengar and Pattabhi Jois.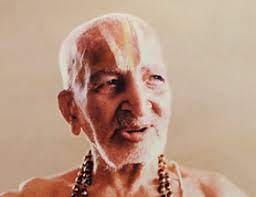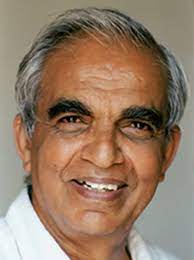 TKV Desikachar (1938 – 2016), or Sir as he was known by his students, as the son and student of Sri T Krishnamacharya, spent nearly thirty years of his adult life studying (and living) with his father. This long, live-in internship, combined with 45 years of teaching experience, made Desikachar one of the most respected and knowledgeable Yoga teachers of modern times.
Author of numerous books, including 'The Heart of Yoga', and 'Health, Healing and Beyond', Desikachar worked tirelessly to promote the healing power of yoga and was a recognized expert in the therapeutic application of yoga.
In 1976, to honor his teacher and father, Sir  established the Krishnamacharya Yoga Mandriam (KYM) in Chennai, India and under his guidance it developed into an important teaching and therapy centre that taught students and patients from all over the world.
The Krishnamacharya Yoga Mandiram (KYM) is a non-profit yoga and healing centre in Chennai (Madras), India. Founded by TKV Desikachar in 1976, the central work of the KYM is to bring health and wellbeing to others through the healing practice of Yoga Therapy based on the teachings of Yogacarya Sri T.Krishnamacharya.
From a single-room facility it has grown to a multi-department institute, including: Yoga Thearapy (Cikitsa), Yoga Studies, Research, Publications, Vedic Chanting (Vedavani) and KYM-Mitra, a philanthropic organization that brings the healing benefits of Yoga to the economically and socially underprivileged and the differently-abled.
The KYM's newest department is Research, where teachers are using scientifically approved protocols to study the effects of appropriate Yoga on health and wellbeing.
Dr. N. Chandrasekaran (Dr. NC) is an active practitioner of allopathic medicine for over 25 years. His deep inquest into Vedanta brought him to the study of yoga. He did his diploma in Yoga at the KYM (1990– 1992), where he was introduced to the therapeutic potentials of yoga. He has been a yoga teacher and therapist for over eighteen years, including being the Director of Yoga Therapy at the KYM for almost a decade.
With his deep knowledge of western allopathic medicine combined with his vast experience as a Yoga Therapist, he has done private consultation and designed individual therapy courses for more than ten thousand people suffering from a whole range of health issues.
Dr. NC is the founder of Yoga Vaidya Sala and is currently publishing a series of volumes on Yoga Therapy, as well as leading Yoga Therapist trainings around the world.
After completing two post-graduate degrees (in Psychology and Nutrition) from the University of Madras, Saraswathi Vasudevan was one of the very first to receive a Diploma in Yoga from the highly regarded KYM Institute of Yoga Studies in Chennai, India.
For over 16 years she served as a yoga teacher, therapist, consultant and teacher trainer at KYM. In addition, as the former head of the Research Department at KYM, she has also spearheaded a government sponsored research study on Yoga & Epilepsy.
More recently, Saraswathi founded Yoga Vahini in Chennai, India and has been teaching and training yoga teachers, teacher trainers and trainee therapists both within India and abroad. She is also trained in the art of facilitation and has been working with expert facilitators all across India.